Leah
"
I am a girl who likes to try all kinds of food and travel to different places. In 2018, as a fresh graduate majoring in accounting, I thought I would work in an accounting firm as was the prescribed order. Accidentally, I got into contact with Tibet tourism. It is said that Tibet is a mysterious place, known as "a must-go place once in a lifetime".
Up to this day, I still cannot forget the jewellery-like surface of Yamdrok lake, and the shock the Everest, "honour of the mountains", brought me. I am lucky to be working as an accountant in my favorite industry now. It is the landscape along the road that makes travelling worthwhile, and the landscape in Tibet definitely worth a visit.
"
Tibet Travel Suggestion from Leah
What should you do if caughting a cold in Tibet?
Catching a cold in Tibet is not dangerous. Since after staying on the high altitude, the body develops some adaptability and resistance. If you have a cold, timely treatment helps to get better soon. Doctors in Tibet are very experienced in treating colds, so you don't have to worry too much. Visitors can also bring some medicine for colds to prevent it from happening as well. Generally, the symptoms can be alleviated in 1-2 days.
Some people have the habit of showering at night. But in Tibet, the temperature difference between day and night is large, and it is easy to catch a cold. Therefore, it is best to reduce the number of night showers and avoid catching a cold.
Staying healthy helps you to enjoy the sceneries and trip in Tibet better. So please remember to exercise reasonably, balance your diet, and have an enjoyable Tibet trip.
Our sales team of specialists in creating tailor-made tours is always at your service to satisfy client's demand. We personalize our services in accordance with your particular profile and your travel guideline. Moreover, our team is professional in providing travel notes on Tibet tour and are highly qualified to give advice on proposed services and itineraries.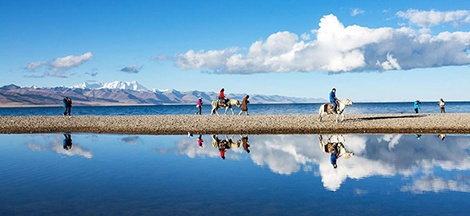 Meet More of Our Team Members