Kay
"
Perhaps it is the special fate with Tibet that drove me from Kaohsiung working in shipping industry to Chengdu engaging in tourism. Over the past three years, it has gradually became familiar, and now it creates a sense of belonging for me. And my job is to assist travellers with different needs to plan the best possible trip.
The pace of modern life is very fast, for most people a trip to Tibet can only be made in a hurry. Nevertheless Tibet's unique human geography often leaves a lot in their heart to meditate after they return to the bustlings of city ife. People often joke that they have left their heart behind in Tibet, and must go back to pick it up.
Nowadays, with the improvement of infrastructure construction in Tibet and the input of more professional tourism staff members, travelling in Tibet is no longer a far-reaching dream. We sincerely invite you to liveit up in person, the snowy plateau looks forward to meeting you!
"
Tibet Travel Suggestion from Kay
Tips on the clothes you need to bring to Tibet: You need to wear sweaters, down jackets and other warm clothes all year round in Namtso, Everest, Ali and other high-altitude scenic spots; In July and August, if you only stay one day in Namtso, you can wear only one thick sweater; while in Lhasa, Nyingchi, Shigatse, Shannan and other relatively low altitude scenic spots, you can prepare your clothes according to the above suggestion.
Tibet features strong ultraviolet rays and dry air all year around. You'd better bring your own hat, sunglasses, lipstick, sunscreen and moisturizing skin care products.
If you have too much luggage, you can buy warm clothes in Lhasa. Of course, you'd better bring your own warm underwear. 4. The temperature difference between day and night is large in Tibet, as high as 15 degrees in winter and 10 degrees in other seasons. You need to dress warmly in case of catching cold.
Our sales team of specialists in creating tailor-made tours is always at your service to satisfy client's demand. We personalize our services in accordance with your particular profile and your travel guideline. Moreover, our team is professional in providing travel notes on Tibet tour and are highly qualified to give advice on proposed services and itineraries.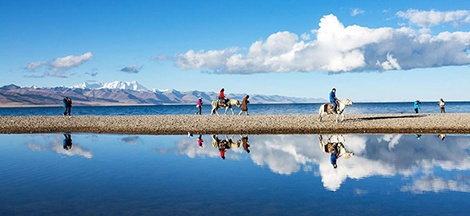 Meet More of Our Team Members